GRACE PARTNERS
WE WELCOME YOU TO PARTNER WITH OUR MINISTRY!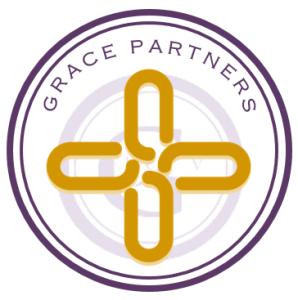 WHAT IS PARTNERSHIP?
In Webster's Dictionary it means "to participate, to share, to join together". The Webster's New World Dictionary says, one who joins in an activity with another or others. Biblical Partnership is when two or more people join forces to accomplish a common cause.
"I pray that your partnership with us in the faith may be effective in deepening your understanding of every good thing we share for the sake of Christ." (Philemon 1:6) NIV
WHY PARTNER?
God needs us to reach the world—together God has given you a voice…something unique, special, powerful…and we want to help you find it. God has called us to reach out to the world using every available voice—and that includes your own.



When you become a Partner with Grace Worship Center Church/Charis Ministries, we team up together to help you find your voice. No one else can give exactly what you can give to this hurting world.

"knowing that whatever good anyone does, this he will receive back from the Lord, whether he is a bondservant or is free." (Ephesians 6:8 ESV)


Partnership allows us to bestow the grace we carry onto you. Therefore, you can have The Grace Experience continuously!

"

Even as it is meet for me to think this of you all, because I have you in my heart; inasmuch as both in my bonds, and in the defence and confirmation of the gospel, ye all are partakers of my grace.

" (Philippians 1:7) KJV

We cover our partners in prayer on a daily basis requesting God's blessings and protection.

Your partnership allows the efforts of this ministry to propel and succeed in reaching the lost and empowering people to live an abundant life.

Our partners receive exclusive access to events and discounts on our products

Quarterly, direct communications are sent to all partners from Bishop Steven Hodge
WHAT TYPE OF HELP ARE WE PROVIDING?
We are partnering to provide food to those who have need in our local community, clothing to our locals as well as in Ghana, Africa, missions to Guntur, India whereby we train and equip hundreds of pastors for ministry, serve an orphanage there, drill fresh water wells there, and support an elementary school along with a Tailoring school. (Visit our Missions page)

As you consider becoming a partner with this ministry, think about where your passions are concerning helping others. In so doing, then place value on the lives that will be transformed as a result of what you do.
HOW TO BECOME A PARTNER?
Complete the Grace Partners Form

Commit to praying for our ministry on a routine basis

Support our ministry efforts financially through giving (Grace Partners Giving Page)
Attend our events either physically or via Live Stream

Share our information with others so they can partner too!