GWCC ANNOUNCEMENTS
Prayer Focus week of June 23rd
–

Youth Weekend 2019 – 6/29 thru 6/30
Special NOTE for GIC Parents:
Thanks to all of the parents for your continued support of GIC! In preparation our Youth Weekend 2019: Triple Threat, please take note of the following: Wednesday
All KCM and YOE students should attend for final rehearsal and preparation for the weekend.
Friday
Attire: Jeans and blue Triple Threat t-shirt.

Registration will begin at 6:15pm.

Service will begin promptly at 7pm.

All registration materials – Lake Compounce tickets, souvenir booklet, t-shirts, etc. will be distributed at the registration table. Tickets will only be given to the parent of the GIC registrant.

Pizza will be served immediately following service for all registrants.
Saturday (Rain or Shine)
Attire: Your choice with the yellow Triple Threat t-shirt.

Caravan and Carpool riders will meet at GWCC at 10am. Parking is FREE with your registration.

Lake Compounce opens at 11am and closes at 10pm.

All students must be accompanied by an adult. Please see Minister Candace or Sis. Gee with any questions. Teens will be in identified groups with scheduled check-in with Minister Candace. Mobile numbers will be exchanged in advance.

Lake Compounce has a water park. Be prepared with proper attire and foot wear. Maintain water safety at all times.

All registrants receive free drinks all day throughout the park. Keep your ticket stubs!

Please report to the Picnic Pavilion at 12:30 for buffet lunch with GIC! The buffet hours are from 12pm – 2:30pm.
Sunday
Please arrive for service by 9:30am. You do not want your student to miss their names being called.

Attire is Sunday's best.

All students will be recognized for their achievements based on data forms submitted by parents.

Ice Cream Sundaes for all children and youth immediately following morning worship service.
GIC Leader contacts: Minister Candace 860.922.9034 or Felicia Gee 860.338.1591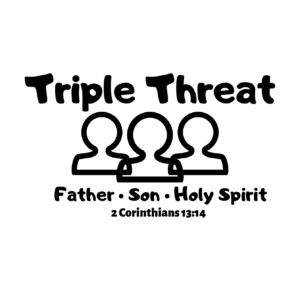 Games/Prizes/Youth Worship Service
All day event

Lake Compounce

, cost $55 per person

(this fee is included in the registration)



Children's Day – Awards Ceremony
GRACE COMMUNITY CHURCH (GCC) is held on Mondays 12 noon – 1:00pm. Please come and worship with us, food is also distributed EVERY Monday.
WE HAVE AN OPEN PRAYER LINE

EVERY MORNING FROM

6:30AM – 6:45AM. DIAL

712-770-5505

ACCESS CODE

510176#
Be sure to inform your family, friends, co-workers, neighbors. Let's come together for prayer.
IF YOU ARE NOT RECEIVING GWCC email announcement or calendar of events, please send your name and email address to contact@mygwcc.org and you will be added to the global email list.
TEXT MESSAGES: To sign up for GWCC text messages text MYGWCC to 84576 and follow the prompts and you will be automatically added to text message distribution.
***If you are having trouble signing up for any GWCC Communications, please stop by or call (860) 296-1544 the Administrative Office for assistance. Thank you****
*********SAVE THE DATES*******
Mark Your Calendars and plan to attend these extraordinary events.
Bishop Hodge will be ministering at the Central CT Diocese COGIC Int'l Holy Convocation 2019. Mount Olive COGIC – 68 Berkeley Ave – Waterbury, CT at 7:30pm. Directions will be on the Greeter's Table.
Friday, July 19th – 7:00pm
Guest Speaker = Bishop Jarron Williams
New Life International Family Church
Guest Psalmist = Kymberli Joye, Windsor, CT
The Voice – season 15 (#8) finalist
Faith Tour – Hartford, CT 2019
Friday, July 26th – 7:00pm
Location: Grace Worship Center Church
Hartford Service Times:
GRACE WORSHIP CENTER CHURCH
750 Wethersfield Ave, Hartford, CT
860.296.1544
Sunday Worship Service: 10:00am
Wednesday Bible Study: 7:00pm
Norwalk Service Times:
GOD'S HOUSE WORSHIP CENTER
Norwalk, CT
877.296.1544
Thursday Bible Study: 7:00pm via Conference Line 712-770-5505 access code #510176